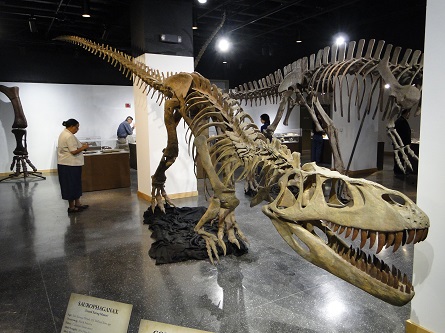 The University of Louisiana at Lafayette Geology Museum was first established on the UL campus in Madison Hall in 1976. The it moved to the Lafayette Science Museum in 2013 through an intergovernmental agreement between the city of Lafayette and the University.
The UL Lafayette Geology Museum hosts over 2,000 square feet of exhibit space for fossils, minerals, and rocks, and a 1,500-square-foot research space for students and faculty. Additionally:
houses the University's collection of fossils, rocks and minerals;
established an on-site laboratory to process specimens; and
offers new learning opportunities for the public.
The University's collection is composed of thousands of specimens UL Lafayette has acquired over about 50 years.
Come see us!